Teen Scene!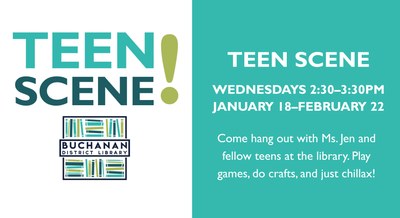 Teen Scene!
2023-02-01T14:30:00-05:00
2023-02-01T15:30:00-05:00
When

Feb 01, 2023

from 02:30 PM to 03:30 PM

(US/Eastern / UTC-500)

Where

Buchanan District Library

Contact Name Jen Munoz
Contact Phone

269-695-3681

Add event to calendar

iCal
TEEN SCENE 
Wednesdays, January 18 through February 22, 2:30-3:30pm
 Come hang out with Ms. Jen and fellow teens at the library. Play games, do crafts, and just chillax!