Website version
Click Register an Individual or Family.

Click I am registering myself and fill out the form.

Click Next to add additional family members.

Register for a Challenge. Beanstack will automatically present challenges that fit your Reader's age group.

Begin tracking your reading and activities by clicking on Log Reading and Activities on the top left of the page.

Use the drop-down menu under your name to switch Readers and log for a child's account.

Beanstack will notify you by email if you've won a prize. Or, check earned badges in the challenge.

To edit a reader's information, select the gear icon at the top right of the screen.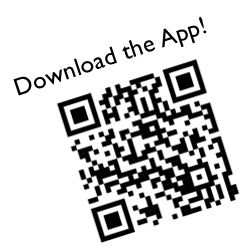 Beanstack Tracker App
Open App and touch Find Your School or Library.

Type in "Buchanan."

Touch Sign up!

Follow the prompts to create an account and complete the Registration for you.

Touch Add a Reader for additional family members.

Touch Discover at the bottom of the screen to register for a challenge.

Touch the + (Plus sign) to log reading. You can scan, search, or manually enter the title. Use Choose reader to log for others. Quick Log will log a book all at once. Use Start a Reading Session to track pages or minutes, or Log Past Reading.

Log shows you books and activities you've recorded.

Switch Readers by touching the initials (or photo) at the top right of the screen.

Under Settings (gear icon) you can also add a reader or edit your information.
The Beanstack Tracker App will sync with the web version. If you log on the app, it will also appear on the web version, and vice versa. Make sure you've registered for a challenge for your books to count! Need more help? Checkout Buchanan's Beanstack FAQ page,  stop by the library, or give us a call at 269-695-3681!