WELCOME FROM THE BUCHANAN DISTRICT LIBRARY
Welcome to our library's website! Here you can learn about our many programs, services, and of course, books! If you have questions, check out our Staff Page and send us a message. Hope to see you in the library soon!
Visit our Kids & Teens and Adult programming pages to see what programs are being offered. You can also check out our calendar, our Facebook page, or our Instagram page.
Do you have an idea for a new program? Interested in learning more about a special topic or hearing a presentation? Please let us know! We are always looking for new ideas!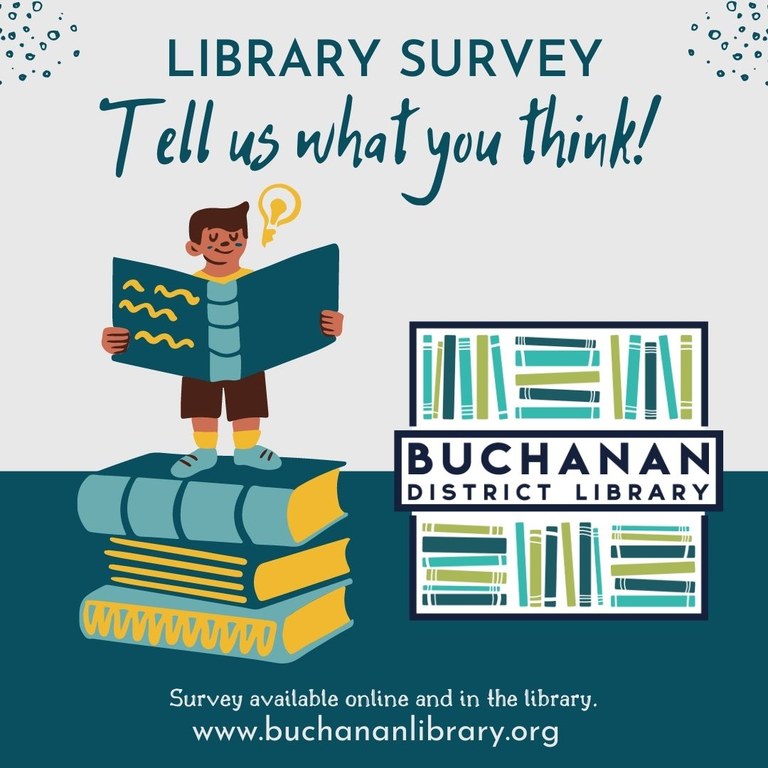 Follow us on Facebook and Instagram for updates, and please feel free to CONTACT US with questions or concerns.
Go to our COVID-19 Resources page for more information on current COVID-19 policies.