Our Staff
Meg Paulette Perez  |  Director



Meg has worked on and off at the library since 2011, has been Director since 2019, and still can't believe it's her actual job to hang out at the library all day! She has a degree in Graphic Design and experience working in a variety of nonprofit and education settings. Other than having the coolest job ever, Meg enjoys movie nights with her daughter, playing guitar in a punk band with her husband, reading science fiction, and just generally being a nerd. Meg is currently attending Indiana University to earn a master's degree in Library and Information Science.

Erin Ross  |  Assistant Director



Erin Ross joined the library team at the beginning of 2019. She started as a Circulation Assistant and has since moved into the role of Assistant Director which has her involved with all aspects of the library. Prior to working at the library, Erin earned a degree in Bio-Psychology from Grand Valley State University and worked as a zookeeper for 12 years. She is passionate about conservation, all things nature, animals big and small, crafting, baking, and her family.  She has called Buchanan home all of her life and loves being part of this community.

Laura Hauch  |  Collection & IT Coordinator



Laura Hauch has been part of the Buchanan District Library family since 2012, first as Circulation staff and then Manager. She now spends most of her time cataloging books and troubleshooting printers as Collection & IT Coordinator. She has an English degree, is a self-acknowledged nerd, and enjoys excuses for dressing up. Need help connecting to the Wi-Fi, want to request a new book for the library, or just want to discuss the Marvel Cinematic Universe or Harry Potter? Be sure to stop in and see her!

Thelma Keltz  | Circulation Coordinator

Thelma Keltz is our Circulation Coordinator and has been an employee of the Buchanan District Library since 2014. Thelma's favorite part of her job is getting to know all our patron regulars.  When not at the library Thelma enjoys reading, sewing and doing cross stitch.

Wendy Chapman  |  Library of Things Coordinator



Wendy has made her home in the Buchanan area for more than 10 years.  She joined the library in 2022 as the Library of Things Coordinator to better serve our local community by providing free access to camping equipment, instruments, tools and much more.  Her background as a MI Professional Engineer in building analysis and design plus her community volunteer efforts with the Boy Scouts of America Pack/Troop 541 bring a unique amount of experience to the library.  Outside of the library she is most often found (or not) in the woods somewhere exploring new adventures with her three children.

Jen Munoz  |  Programming Coordinator



Jen joined the library as Programming Coordinator in 2021, having recently worked at the Buchanan Art Center. She brings with her education and experience in elementary and early childhood education. She has a passion for teaching, crafting, and art. Jen works to teach and schedule programs for kids, teens, and adults—basically all the cool fun stuff at the library! 

Julie Blaylock  |  Circulation Assistant

Julie Blaylock, a Buchanan resident since 1990, was previously employed at the Buchanan District Library from 1997–2010. She was the youth librarian until she retired to take care of her first grandchild. She returned in July of 2021 as a part-time assistant and is very happy to be back and serving those in Buchanan!

Mindi Trotter  |  Circulation Assistant

The facts about the mythical Mindi are few and secretive. Born to a centaur father and a mermaid mother, she received only the human traits of each. When spotted in the wild, Mindi can be identified by her vibrant hair, Nightmare Before Christmas markings, and her energetic personality. She can be approached with ease by discussing sci-fi and fantasy.

Cheryl Ratcliffe  |  Circulation Assistant

Cheryl was born in Niles, Michigan, moved away to Illinois for 30 years, and moved back to Buchanan in 2020. She has four grown children and a dog named Stevie. Cheryl is a true "trekie," enjoys singing and playing her guitar, collecting Barbie dolls, and of course, reading!

 

Karen Ovalle | Circulation Assistant

Karen Ovalle came to us from the St. Joseph County Public Library. She's currently a student majoring in Psychology. When Karen is not working, she's usually hanging out with her kiddos or her two dogs and two ferrets. Karen is a big time weeb and LOVES the Legend Of Zelda, Naruto, and Demon Slayer. You can catch her watching anime or reading mangas.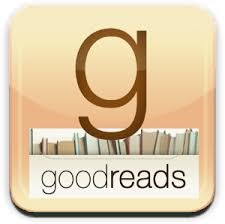 Follow us on Goodreads