Use World Book Online?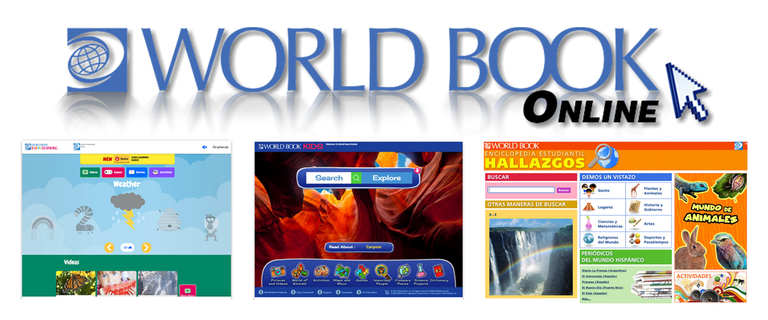 World Book Online offers 3 different databases for kids to explore: Early Learning, Kids, and Enciclopedia Estudiantil Hallazgos.
Early Learning is designed for preschool students with tools and content that reinforce early childhood curriculum via short videos, read-aloud stories, printable activities, and matching and tracing games, among others.
Kids is an ideal learning resource for elementary-aged students designed to build confidence and encourage creativity with image-driven navigation and inquiry-based activities. The site features easy-to-read articles that can be read aloud or translated and a wealth of engaging games, science projects, and activities. 
Enciclopedia Estudiantil Hallazgos is the ideal Spanish-language reference tool for those learning Spanish and ELL students. Browse features provide visual prompts, and bilingual features allow students to toggle between Spanish and English text. The site includes concise articles, videos, maps and activities more.
World Book Online is accessible with your library card. Get started here!