Building Campaign
Building Campaign Highlights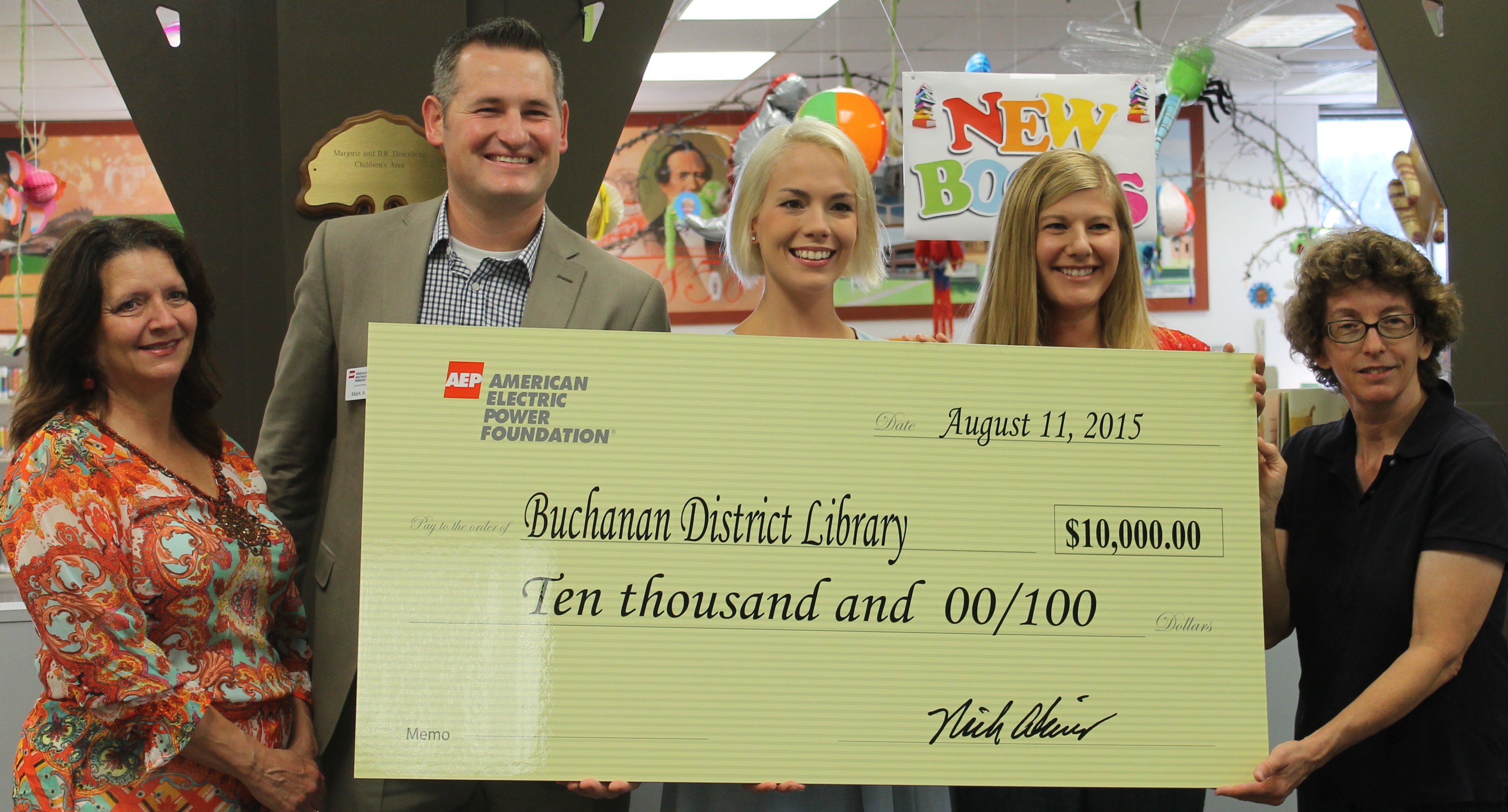 The Buchanan District Library received a $10,000 grant from Indiana Michigan Power, on behalf of the AEP Foundation. 
Thank you!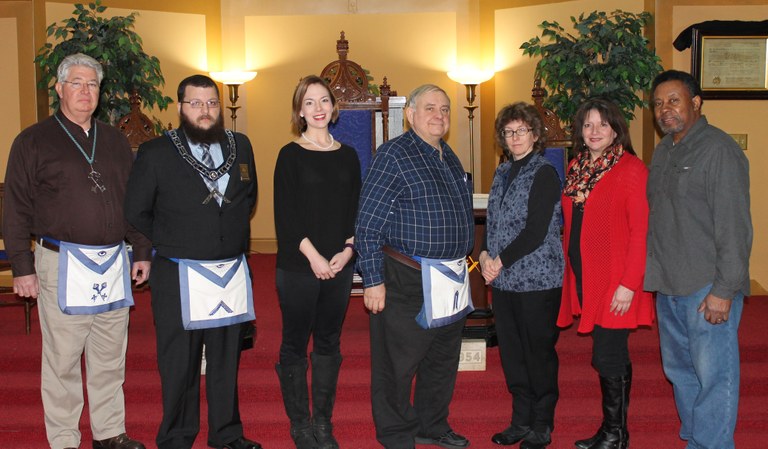 Thank you to the Buchanan Lodge #68 Free & Accepted Masons who graciously donated $1,000 to the Building Campaign! We are so grateful for your support.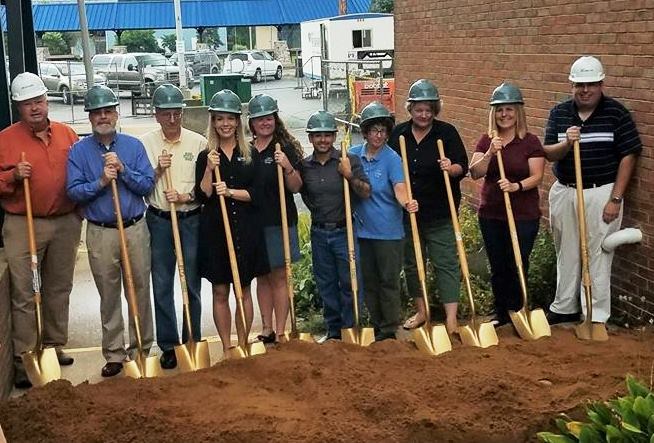 On September 21, 2018 the Library broke ground on Phase 2 renovations. For more information, please click here.
Thursday, July 25th  we celebrated opening the Front Street Entrance!
BUILDING CAMPAIGN DONORS
Illuminator $10,000+
American Electric Power Foundation
Collector's Circle $2,500-$9,999
United Federal Credit Union
Joellen Bellaire
Book Lovers $1,000-$2,499:
Mary & Peter Lysy
Deborah and Don Brooks
Roma Holmes
Joellen Bellaire
Country Heritage Credit Union
Barb Sumerix
Donald B. & Kathryn S. Trull
Laurel & Nicholas Steill: In memory of Ruzela Carlson
Lawrence Sehy
Janet Kuhn
Richard & Elizabeth Chubb
Janis Sexton
Mary Fischer
The Estate of Freida Barker
William & Dena Bevan
Jean Sussman & Ed Lyons
Anonymous


Library Advocate $500-$999:
Buchanan Area Rural Schools
Friends of the Oak Ridge Cemetery
Arkos Design
Adam and Krista Parin
James Desenberg
Helen Desenberg
Gary & Marjorie Gaynor: In memory of Maurice Nelson
Edgewater Bank
Patrick Hickey
Stephen & Shawne Greenleaf
Donna & Bob Stevenson
Raymond & Patricia Zemaitis
Joe & Alice Kring
Jerry & LeeAnn Flenar
Contributor $100-$499:
Janis Sexton
D. Tibbs
Linda & George Wegener
Kate Scheid
Craig Sumerix
Esther Florey
Pamela Hall O'Conner
Buchanan 30 Club
Jack McClellan
Ann Desenberg
James & Garland Becker
Bill Marx
Dr. Alfred Hanson
Richard & Elizabeth Chubb
Deann Braun
Jack Knight Café Kids 2014
Jean Wright Pilot
Dare Soley
Patricia Baltazar
Janice M. Guerriero
Loy Dean Peak
Don & Norma Metzger
Harold & Jo Ann Forburger
Richard & Bernice Walkden
Roma Holmes
James & Helen Desenberg
Michael & Georgie Renberg
Jerry Flenar
Beverly Matthews:
In Memory of Don & Rick Matthews



Eleanor Schwab
Dr. Alfred Hansen
Sandy Schneider
Judy Bever
Rebecca Kaltenbach
Shelli Antisdel
Cynthia & Michael Young
Bernice Walkden
Stephen & Shawne Greenleaf
Daniel & Laurel Lynn Ellerbrook
Janis Sexton
Norma & Don Metzger:
In memory of Charles Vergon
Joy & Fred Vergon:
In memory of Charles Vergon
Judy and Doyle Vergon:
In memory of Charles Vergon
Jerome & Anne Widmer
Wayne H. Stotler
Buchanan Area Chamber of Commerce
Peter Goldman
Mossey Library Faculty & Hillsdale College Staff:
In memory of Joan Moore
Lou & Cathy Desenberg
Donald Holmes
Anonymous
Frances K. Terry
Fred Moore:
In Memory of Joan Moore
Deb Hendrix & Mary Adams:
In Memory of Donia Lambert Noldon

Fiber Guild:
In memory of Kathryn Willard
Judith Berer
Deborah Stevens
Mr. & Mrs. Ryman
Nancy N. Conard
Joan Edwards
Cathy Paradise
Mrs. Virginia Reddig
James R. Thompson
Debbie & Thom VerValin:
In memory of Ada May VerValin
Wayne Wilcox
Buchanan-Galien Lions Club
Samantha Clark
Marc & Leslie Hauser
Nancy Hauch
Richard & Elizabeth Chubb:
In memory of Margaret Swartz
Bernice Walkden
Conrad & Mary Beth Larson
William & Dina Bevan
Corbin & Dixie Detgen
Loy Pike
Jason & Shelley Lietz
Barbara Gordon
Charlotte Rifenberg
Marlene Stowell:
In Memory of Freida Barker
Lisa Swem & Beth Hoger:
In Memory of Mildred "Moe" McGowan


Supporter $99 and below:
Kathryn Willard
Roger McFadden
Terrence Green
Lou & Cathy Desenberg
Berrien Fiber Guild
Louis Desenberg
William Bevan
Dare Soley
Rev.  Janet VanLear
Jack Knight Café Kids 2014
Debbie VerValin
Sarah Gault
Pamela Salo
Su Phegley
Tammy Ross
Laura Hauch
Rebecca Roush
Betty Kalmar
Doreen Pienkowski
Patricia Ramsden
Arlye Carlson
Donna J. Sawyer
Francine Vincent
Janice L. Proud
Bonnie Caulder
David and Dawn Van Dyke
Mary Ann Blake
Bobby and Julie Blaylock
John Schwartz
Louis & Catherine Desenberg:
In honor of Roberta "Bert" Garcia
Kathryn Scott
James Becker:
In memory of Virginia, James, & Jessy Backus
Linda Doyle
Eleanor Schwab
Robert & Diane Raniere
Doyle & Judy Vergon
Precept Partners
Doris May
Alice & Joe Kring:
In Memory of Jean Sadler
Johanna Money:
In Memory of Freida Barker
Vivian Lick:
In Memory of Harriet Flenar
Marie E. Hankila:
In Memory of Georgia Kaye Hankila
Ronald & Marlene Schultz:
In Memory of Georgia Kaye Hankila
Charles & Mary I. Swartz:
In Memory of Edna Best

Cynthia & Martin Richman
Nancy & Paul Kubal
Joan Johnson
Janice Leiter
Sandy Lake
Nancy & Larry Monsma
Cynthia & James Gumpert:
In memory of Chuck Vergon
Mike & Jan Ferris :
In memory of Chuck Vergon
Brian Butler
Michael Weny
G. Wayne & Rita A. Writer
Reg & Judy Bellaire
Sally Dehring
Maureen Nedd
Daniel Finley/Cameron Marks
Sarah Bailey
Joyce Surch
Linda Allen
Harold & Jo Ann Forburger
Rayma Quick
Mary Scroggins
Kristine A. Watson
Barbara J. Blumka
Jo Anne Nelson:
In memory of Leona Proud
Julie & Keith Chalpan and Roma Holmes:
In memory of Joan Moore
Pauline Hiatt:
In memory of Joan Moore
Deborah Buzzard:
In memory of Joan Moore
Semco Energy:
In memory of Joan Moore
Wayne & Ruth Writer
Andrea & Boyd van der Laan
Mary Louise Hess
Kathy Swem
Doris May:
In Memory of Anna Mae Post
Frances K. Terry:
In Memory of Freida Barker
James Desenberg:
In Memory of Harriet Flenar
Alice Kring:
In Honor of Janet Kuhn
Esther C. Florey:
In Memory of Georgia Kaye Hankila
Richard Proud:
In Memory of Joyce Stibbs
Dixie Hartranft Brown:
In Memory of Edna Mae Best

Marge Collins
Colin Elliot
Marge Collins:
In memory of  Mary Lee Leazenby
Margaret Swartz:
In memory of Bill Runkewich
Bill & Char Burkett:
In memory of Chuck Vergon
Edna Best
Charlotte Rifenberg:
In memory of Chuck Vergon
Charlotte Williamson
Mr. & Mrs. Collins:
In memory of Kris Smith
Shelley & Jason Lietz
Mildred McGowan & Family:
In memory of Charles Vergon
Cynthia & Martin Richman
Kathy & Jerry Rossow
Martha & Donald Ryman
Elaine L. Smith
Ashley French
Mr. & Mrs. Frank Williamson:
In memory of Frank S. Swartz
and in Honor of Margaret Swartz
Ann Desenberg:
In memory of Margaret Swartz
Janis Sexton:
In memory of Margaret Swartz
Ernestine Wimberly:
In memory of Margaret Swartz
Jim Kring:
In memory of Margaret Swartz
Linda & Ron Bywalec:
In memory of Margaret Swartz
Robert & Joyce Surch
Pamela Sten
Daniel & Laurel Ellerbrook
Charles M. & Margaret Collins
Karen D. Thompson:
In Memory of Ann Spoke
Doris May:
In Memory of Robert Hamilton
Alan Robandt:
In Memory of Kathy Thornton
Bruce & Suzy Carlson:
In Memory of Harriett Flenar
Nancy Chiszar:
In Memory of Kaye Hankila
Mr. & Mrs. Charles Klute:
In Memory of Edna Mae Best
Kimberly Granaas:
In Memory of Edna Best
In Kind:
Demolition Labor Team
Harry Trescher
John McGowan